Childhood does not employ its own staff in the field but evaluates, monitors, and reviews project applications from other organizations, and provides funding for services for children in need.
Child Sex Trafficking Action Team (C-STAT)
New York, NY
C-STAT, of the New York State American Academy of Pediatrics, objective of this project is to address the unmet health and social needs of child sex trafficking victims, with particular attention to those from marginalized groups. The goal in year 2 is to develop and pilot a replicable technology model for child health provider training, practice, and policy, using a child-victim-centered, trauma informed, human rights based, culturally appropriate, gender and developmentally appropriate approach. During this project period, provider- patient simulation training videos will be created to demonstrate optimal engagement of possible child sex trafficking victims in the health care setting.
Gateway Human Trafficking
St. Louis, MO
According to the FBI, St. Louis is ranked among the top 20 areas for human trafficking in the United States. Poised at the intersection of major federal interstates with access to large cities, St. Louis is considered a hub and top destination for human traffickers. The Yellow Butterfly Project's goal is to empower students to participate in problem solving and decision making to develop educational modules for the Top 5 communities that based on National Human Trafficking Hotline data center were points of access to potential help identify victims of trafficking. Those communities are general public, justice system, child welfare system, and care providers.
Moore Center for the Prevention of Child Sexual Abuse
Baltimore, MD
Responsible Behavior with Younger Children: An Adaptation for Teens with Intellectual and Developmental Disabilities (RBYC-IDD) to adapt a promising school-based universal child sexual abuse prevention program. Responsible Behavior with Younger Children (RBYC) was originally developed for neurotypical teens in 6th and 7th grades to reduce their risk of engaging in inappropriate, illegal, or harmful sexual behavior with younger children and peers. An initial randomized controlled trial provided preliminary empirical support of RBYC and indicated support for RBYC among educators, parents, and teens. For the proposed study, RBYC will be adapted for implementation with teens with intellectual and developmental disabilities (IDD). The project will last 18 months and will be led by Ms. Amanda Ruzicka and Dr. Luciana Assini-Meytin, with senior-level oversight by Dr. Elizabeth Letourneau from The Moore Center for the Prevention of Child Sexual Abuse, Johns Hopkins Bloomberg School of Public Health. The project team will work in close collaboration with Dr. Mirian Ofonedu from the Maryland Center for Developmental Disabilities, Kennedy Krieger Institute and Dr. Luther Kalb from the Center for Autism and Related Disorders, Kennedy Krieger Institute.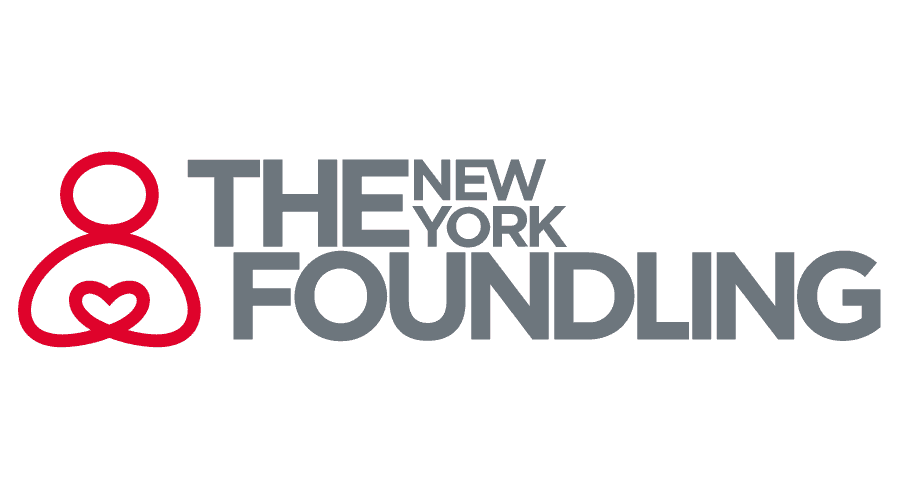 New York Foundling
New York, NY
The primary audience for Child Abuse Prevention Program consists of 7,500 third and fourth graders in schools throughout New York City. CAPP's Child Safety Workshops—the heart of the program—use child-sized puppets to make child abuse awareness accessible in a developmentally appropriate form to these young students, including children with developmental delays and other disabilities. Last year, approximately 3% of children who participated in Child Safety Workshops attend "District 75" schools, dedicated special education schools for children who have significant disabilities such as autism spectrum disorders, significant cognitive delays, emotional challenges, sensory impairments, or some combination of these conditions. Participating students at District75 schools may in some cases be older than most of our target audience.
SafeBAE
Virtual USA
Before Anyone Else: The Daisy Coleman Consent Culture Peer Educator Certification Training"- K-12 and universities (Brown University) is an evidence-based, peer-reviewed program which is a first-of-its-kind program in the US, working to empower students to become certified peer educators in sexual assault prevention. The training will be our flagship program moving forward, as we continue to prioritize early interventions across all forms of child abuse. Teaching early lessons of bodily sovereignty, consent, and bystander intervention can give host to an entire culture shift around the secrecy that has previously been associated with child sexual abuse of all ages. By teaching young students these critical messages around body safety, we can help prevent this generation from becoming victims of interpersonal violence throughout the arc of their lives.
Safe & Sound
San Francisco, CA
Child Safety Awareness virtual trainings for 2000 children and family members during COVID 19. Organized under a public health model, Safe & Sound's overall approach is rooted in the Strengthening Families approach to child abuse prevention introduced in 2003 by the Center for the Study of Social Policy (CSSP). CSSP's approach is focused on strengthening families' Five Protective Factors—parental resilience, knowledge of parenting, children's social-emotional learning, social connections, and concrete supports—that mitigate toxic stress in families and are correlated to a reduced risk of child maltreatment. Within this framework, the goal of Safe & Sound's Child Safety Awareness trainings is to empower children and teach parents and other adults who care for children about the tools they can use to help keep children safe from all forms of abuse.
Safe Horizon
New York, NY
Safe Horizon has implemented a robust community-based network response to child sexual abuse and youth homelessness in Upper Manhattan, providing critical support to child survivors of sexual abuse and exploitation, as well as growing wrap around services to meet new and heightening needs resulting from the COVID-19 pandemic.
Stop it Now!
New York, NY
The Stop It Now's Deterring Youth from Sexually Harming project expands prevention efforts to better reach young people at risk of committing their first offense, an under-represented but critical population. To date, Helpline inquiries from youth who are concerned about their behaviors have primarily focused on: online addiction to child sexual abuse materials, stigmatization and depression. This project will establish Stop it Now! as the only helpline to offer practical deterrent services to at-risk youth, offering new services for this vital population, confidentially gaining new insights about and from them and sharing new findings and resources within the abuse prevention field.
YouthLink
Minneapolis/St. Paul, Minnesota
YouthLink works to fill the critical need for specialized intervention and prevention services to address the complex issues surrounding the sexual exploitation of youth. Through our funding, YouthLink is expanding drop-in center hours to serve 1700 street affected and homeless youth in the Twin Cities of Minnesota.
Youthprise
Minneapolis, Minnesota
The Youthprise mission is to increase equity with and for Minnesota's indigenous, low income, and racially diverse youth. Together with Childhood USA Youthprise is undertaking a youth participatory action research project on child sexual abuse exploitation and violence, incorporating a youth centered response.